Parent's Night Out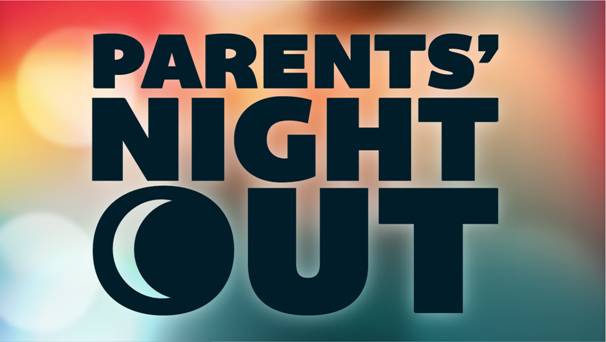 Several times a month 2 teachers will host a Parents Night Out in the Hyer Gym. This is a unique opportunity.
Say a cousin is in town and is of the proper age … the cousin may sign up. Basically, any child in K,1st,2nd, 3rd or 4th grade can sign up. We've only ever had cousins come. Hyer students, K-4th Grade and friends.
The teachers will have a fun night planned of games, dinner and a movie. The notification goes out in the Husky Harold prior to the PNO. Forms are to be completed, and turned in with CHECKS ONLY payable to A.L.L. Space is limited to the first 50 students. There will be no waiting list. If fewer than 20 students sign up by noon on Wednesday before, the PNO will be canceled. See below for the link to the forms.
After registration, if your child is unable to attend, please contact the teacher that is hosting if another child will take his or her place. No refunds will be given. *A $25 late pick-up fee, to be paid immediately or the next school day, will be charged at 11:01 and an additional $10 will be assessed at 11:15 and at each 15-minute interval.
WHAT TO BRING:
Pillow, sleeping bag, and water bottle (all labeled)
Pizza & snacks will be provided.
Come and have a fabulous night playing fun games with your friends at Hyer!
Dates:
Fri., Sept. 6th .... Ms. Brosseau and Ms. Conklin - Sign Up
Sat., Sept. 21st … Sparling and _____
Sat., Oct. 12th … ______ and _______
Fri., Oct. 25th … Grutzmacher and Cothran
Fri., Nov. 8th … Ryan and Overcash (4th only)
Fri., Nov. 22nd … Estill and Eppler
Fri., Dec. 6th … Sawyer and Meck
Sat., Dec. 7th … Yates (pd.) and Parris (pd.)
Fri., Dec. 13th … Campbell (pd.) and Valuck
Sat., Dec. 14th … Nut and Reeves
Fri., Jan. 17th … Brandt (pd.) and Vernon
Fri., Jan. 31st … Lane and Bishop
Fri., Feb. 7th …. ______ and _______ AUCTION
Fri., Feb. 14th … Bentley and Gardere
Fri., March 6th … Reeves and Friddle
Fri., April 3rd … Davis and Ballenger
Fri., April 17th … Chase Davis and Taliaferro
Fri., May 1st … Berry and Rosen
Fri., May 8th … Cristofoli and Barletta