Back to School Sign Up
August 4th – August 12th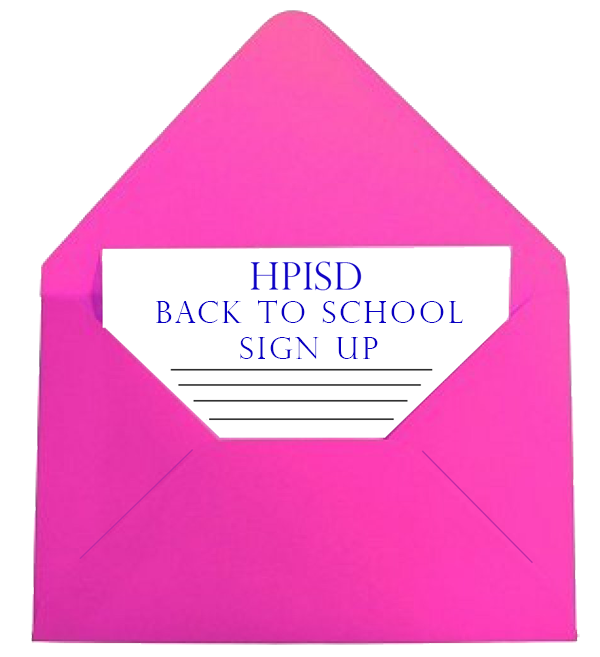 You should have received your bright pink BACK TO SCHOOL SIGN UP (BSSU) mailing in July, which includes instructions and login information. BSSU starts Thursday, August 4th and runs through Friday, August 12th. If you have questions while registering, contact the Help Desk at 214-780-4040.
During BSSU, please remember to:
Order your Hyer Spirit Wear! See below for pictures and sizing information. This is the only time these items will be available for purchase; therefore, it is important to order your GO FOR THE GOLD t-shirts and spirit wear items on BSSU. GO FOR THE GOLD shirt samples will be available in the front office of Hyer to view 8:00 am - 3:00 pm on Monday, August 1 – Friday, August 12.
Make your donation to the 2016-17 General Underwriting Campaign. Read more below about NEW benefits this year! You should have received your 2016-17 Underwriting Brochure in the mail last week.
Pay your student's Class Supply Fee
Pay your Class Activity "Kitty" Fee.

Join the PTA

Order Hyer Yearbooks
If interested, fill out the Room Parent Interest Form available online. Each class will have a Communications Room Parent and an Activities Room Parent.
Sign up for volunteer opportunities
Join the Dads Club, order a Library Gift Book, pre-purchase Bike Rodeo Picnic Lunch, make a donation to the Bake Sale and Carnival Cake Walk, and purchase Carnival tickets all at one time in one convenient transaction.
Look for a detailed, grade level specific email later this week in regards to everything you will want to sign up for during BSSU!